INFINITI Q60 vs BMW 4 Series
THE 2019 INFINITI Q60 VS BMW 4 SERIES
The New 2019 INFINITI Q60 is the preferred luxury performance vehicle in the Wilmington DE area and INFINITI of West Chester is proud to offer this fine automobile to current BMW 4 Series drivers that are looking for a better performing, smarter vehicle than what they've been driving. We invite you to browse the following comparison points and visit us to discuss how the Q60 outperforms the competition.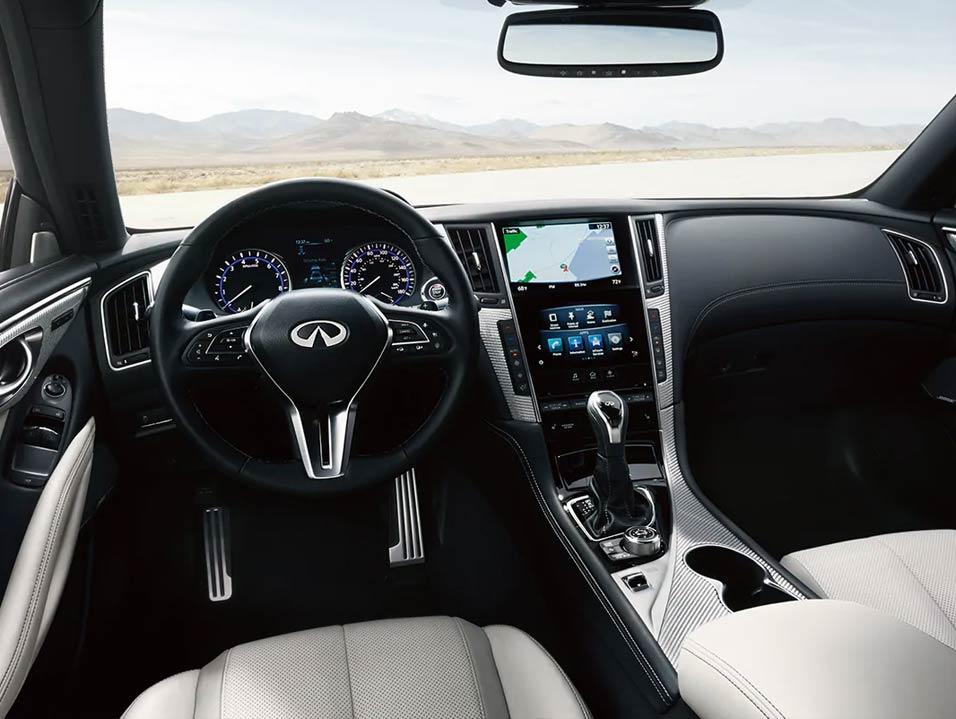 DIRECT ADAPTIVE STEERING
The INFINITI Q60's Direct Adaptive Steering® is a class=exclusive, world's first technology that removes the mechanical connection between steering wheel and tires, allowing for instantaneous driver input that can be digitally processed and adjusted up to 1,000 times per second, shielding you from steering wheel kickback and unwanted movement from unexpected bumps and potholes. The system responds to increased velocity, requiring more steering effort as speed increases, giving you the option of choosing Sport and Sport + modes for quicker steering and enhanced response. No other luxury brand, BMW included, offers a revolutionary steering system like it.
STANDARD HORSEPOWER
The 2019 INFINITI Q60 is standard equipped with a robust 3.0L V6 twin-turbo charged engine that produces 300 horsepower - compared to the BMW's less-than-exhilarating 248 horsepower power plant. If that doesn't satisfy you, step up to the Q60 Red Sport and its 400 horsepower engine that will leave your BMW 4 Series in the dust.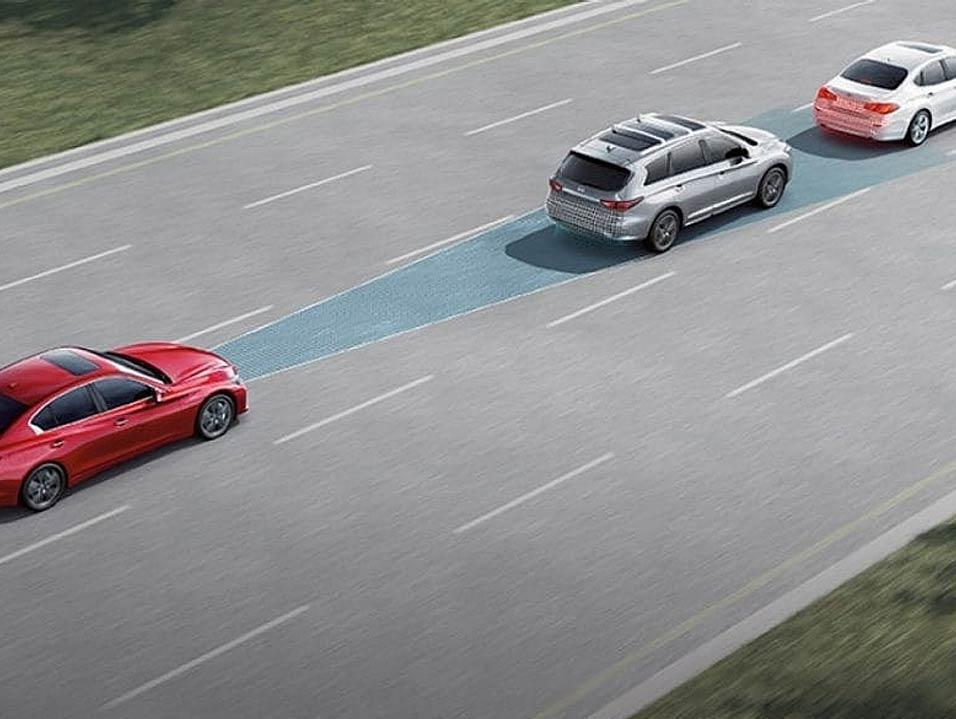 PREDICTIVE FORWARD COLLISION WARNING
Other luxury vehicles, BMW not withstanding, offer forward collision warning systems that monitor the speed and distance of the vehicle directly in front of you, but only the 2019 Q60's available Predictive Forward Collision Warning tracks the movements of the vehicle in front of that one as well, greatly increasing your odds of avoiding a forward collision due to a traffic chain reaction.
AROUND VIEW MONITOR
Top view cameras are common among luxury automobiles, with the BMW 4 Series offering the 360 degree monitor, but only the INFINITI Q60 includes a class-exclusive Moving Object Detection system that alerts you to moving objects in your display radius, decreasing your risk of inadvertent impact.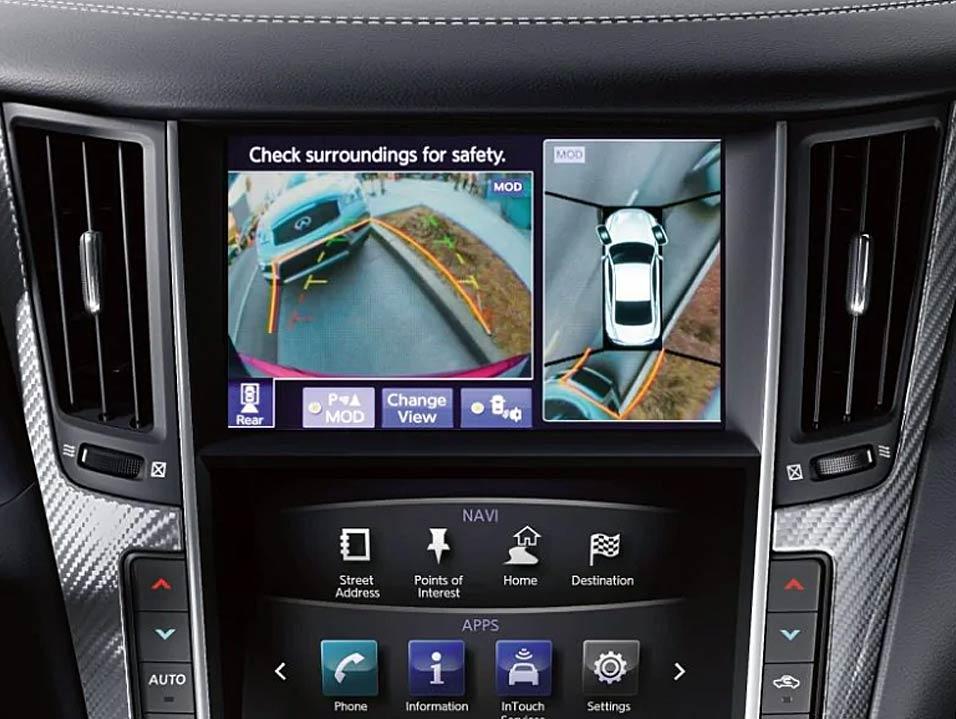 BACKUP COLLISION INTERVENTION
Driving in reverse always presents unique challenges. Rear view displays help but don't completely shield you from the dangers of not having an unhindered view of your surroundings. The INFINITI Q60 takes rear view technology and expands on it to include Backup Collision Intervention that detects the movement of large objects, alerting you to the potential hazard with visual and audible signals and even actively engaging braking when necessary. The BMW 4 Series doesn't do that.
DUAL DISPLAY SYSTEM
Your BMW 4 Series has a clear, functional display on the center console that provides all the infotainment you need - that is until you've seen the Q60's revolutionary dual display system. Two color screens: an 8 inch upper and a 7 inch lower display allow you to efficiently access systems like climate control, navigation, and all of the functionality of the INFINITI InTouch™ system without the risk of distracting your eyes from the road as you switch menu displays. Visit INFINITI of West Chester to see this and other eye-popping features of the Q60 at our Wilmington DE area INFINITI showroom.
INFINITI Q60 OFFERS NEAR WILMINGTON DE